Main content starts here, tab to start navigating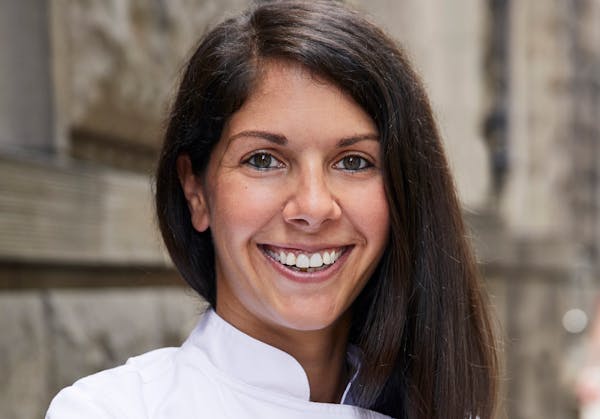 Lena Ciardullo
Executive Chef
Lena Ciardullo is the Executive Chef at Marta, Caffe Marchio, and Vini e Fritti, Union Square Hospitality Group's Roman-inspired restaurants located in The Redbury New York. Raised in Naperville, Illinois, Lena attended the University of Illinois where she received her Bachelor's Degree in Communications. During her undergraduate years, Lena studied abroad in Rome, where her love of food and hospitality was ignited. Upon her return, Lena found her first job in the kitchen and hasn't looked back since.
In 2009, Lena received her Associates Degree in Culinary Arts from The Culinary Institute of America and immediately joined the opening team of Maialino, USHG's Roman-inspired trattoria. She later moved on to Gramercy Tavern where she worked as a tournant, before joining the Marta team in 2014. Throughout her time at Marta, Lena moved through the ranks, starting as a sous chef and ultimately assuming the role of Executive Chef of Marta, Caffe Marchio, and Vini e Fritti in 2018.
Lena still finds inspiration from the meals she had while studying abroad in Rome, and delights in her mission of making people feel good, at home, and well taken care of. In her role as Executive Chef, Lena leads all culinary programming, and is responsible for fostering an environment to allow for learning and development amongst her team, and serving as an ambassador of USHG's family values.